Compare the Range Rover Velar in Knoxville, TN
Comparing the 2020 Range Rover Velar to Other Luxury SUVs for Knoxville Car Shoppers
There are a lot of luxury SUVs available to Maryville drivers, which can complicate the car shopping process, but there is one option that stands out above the rest: The Range Rover Velar. It has the cargo room, convenient features, and smart technology that car shoppers covet, and it's competitively-priced so that luxury doesn't cost an arm and a leg. Keep reading to see how it stacks up to competitors like the Porsche Cayenne, Lexus RX350, and the BMW X5.
Here's why the 2020 Range Rover Velar is a better option for Farragut, TN drivers like you than other luxury SUVs.
2020 RANGE ROVER VELAR VS. PORSCHE CAYENNE
The starting price of the Range Rover Velar's trim levels range from $56,300 to $90,790, meaning you'll pay less for luxury in the Land Rover than in the Porsche Cayenne, which ranges from $65,700 to $124,600.
Seymour, TN drivers like you who have hefty hauling requirements for gear or passengers will find that the Range Rover Velar is better equipped with its more spacious cabin that provides up to 70.1 cubic feet of cargo room, which fits more than the 62.9 cubic feet of room in the Porsche Cayenne.
The Range Rover Velar has a range of available engines from which to choose. The Porsche Cayenne doesn't offer nearly the same engine choices.
Standard features of the Range Rover Velar include everything from LED headlights to safety technology like Autonomous Emergency Braking and Lane Departure Warning to a 250-watt sound system and two 10-inch HD touchscreens. Meanwhile, the Porsche Cayenne doesn't feature the same quality headlights, sound system, or safety technologies on its standard model.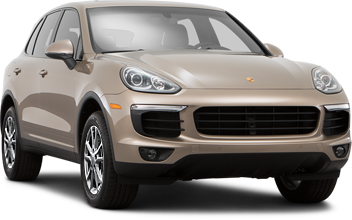 2020 RANGE ROVER VELAR VS. LEXUS RX 350
There are lots of options for the Range Rover Velar, and that includes a gesture tailgate with auto access height, Touch Pro Duo multimedia, and three compelling engine options. The Lexus RX 350, can't compete, especially because it only offers one engine choice - a 3.5-liter V6. Though potent, this engine is eclipsed by the range of choices you have when you choose the new Velar.
Oak Ridge, TN drivers such as yourself will discover that the Range Rover Velar, with its open and airy cabin, its commanding view of the road, and off-road capability, is always ready for an adventure! The comparatively sedate, if humdrum RX 350, meanwhile, can't match the Velar's rugged capability.
The cabin of the Range Rover Velar is the epitome of luxury thanks to soft-touch surfaces, premium seat materials, and the latest technology, and the Lexus RX 350 just can't match that level of luxury.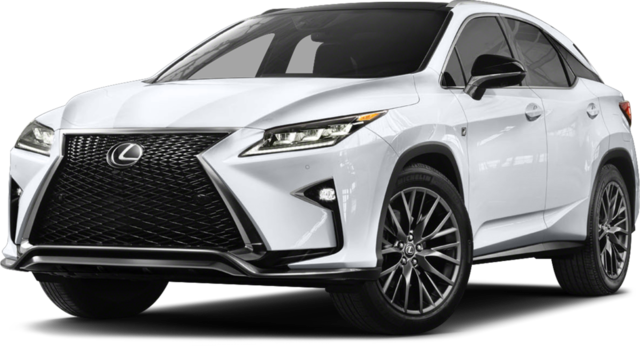 2020 RANGE ROVER VELAR VS. BMW X5
The Range Rover Velar starts at around $56,300 - about $4,000 less than the BMW X5! Still, despite its lower starting price, this Range Rover model delivers so many luxury features, like LED headlights, multiple available driver aids like autonomous emergency braking, driver condition monitor, lane keep assist, and more.
The six-cylinder engine that comes in the BMW X5 can't keep up with the V6 available in the Range Rover Velar, which has more horsepower - 380 horsepower vs. 300-horsepowerr, to be exact.
Part of the luxury of the Range Rover Velar comes from its open, airy cabin that provides more leg room to second-row passengers than the BMW X5 does so that everyone can stay comfortable for trips both long and short.
There are several available features the Range Rover Velar offers that the BMW X5 does not. These include front seats with a massage function, to a Meridian™ 16-speaker sound system that delivers crisp sound quality, to many other Range-Rover specific features and technologies, like TouchControl Pro Duo.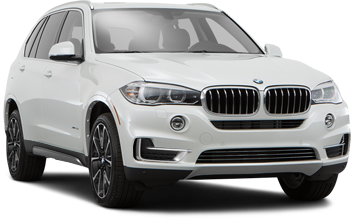 Learn More: Contact Us Today!
The Range Rover Velar is the total package, and we we've made this evident in the above comparison. Ready to learn more about the new Velar luxury SUV and how it compares to the competition? Be sure to check out the other new models and vehicle specials that we offer if you're looking for something a little different, and reach out to us to make your next test-drive appointment!
Vehicle shown is for illustrative purposes. Actual vehicle image and details may differ. Vehicle in transit.