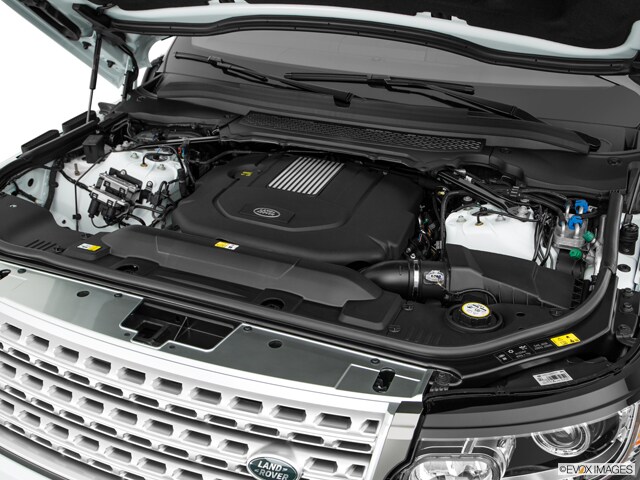 What are the Benefits of Driving a Land Rover Vehicle with a Diesel Engine? 
If you've been considering purchasing a Land Rover vehicle with a diesel engine, but are unsure of the benefits, we can help. At Land Rover Knoxville, we have a lot of experience with drivers who wonder if the benefits are greater in a diesel versus gas-powered Land Rover. Here's an overview of some of the greatest benefits for drivers who choose a diesel-powered vehicle.
Diesel Engine Benefits for Land Rovers
Many drivers aren't aware how clean and fuel efficient diesel-powered Land Rover engines are. With a diesel-powered Land Rover, you'll enjoy greater fuel efficiency, impressive performance and in fact, greater benefits for the environment.
Enjoy the top-notch fuel efficiency that diesel-powered Land Rover engines offer. In fact, these models offer some of the cleanest emissions standards in the world. The pollutant emissions levels are closest to that of petrol engines, and they utilize Selective Catalytic Reduction (SCR) which helps to reduce emissions. Furthermore, between the years of 2004 and 2016, the Land Rover diesel-powered engine reduced its emissions by more than 90 percent. There are currently six models which feature diesel-powered engines.
Would you like to check out our lineup of diesel-powered vehicles here at Land Rover Knoxville? We have a wide inventory of new Land Rover vehicles for you to browse. Plus, we offer great deals on our New Specials, and Used Specials so you can enjoy cost-savings along with your new purchase. In addition to our new vehicle inventory, we also offer a solid usedLand Rover lineup.
Our dealership is located in Knoxville, TN, just a short drive from the nearby areas of Maryville, TN, Farragut, TN, Oak Ridge, TN and Seymour, TN.